By now your company has likely begun its year-end audit. While no business is excited for year-end auits, there are lots of ways to lessen the burden and ensure that the audit runs smoothly.
Here are some tips to help streamline this year's audit, while improving upon your financial reporting method for future years.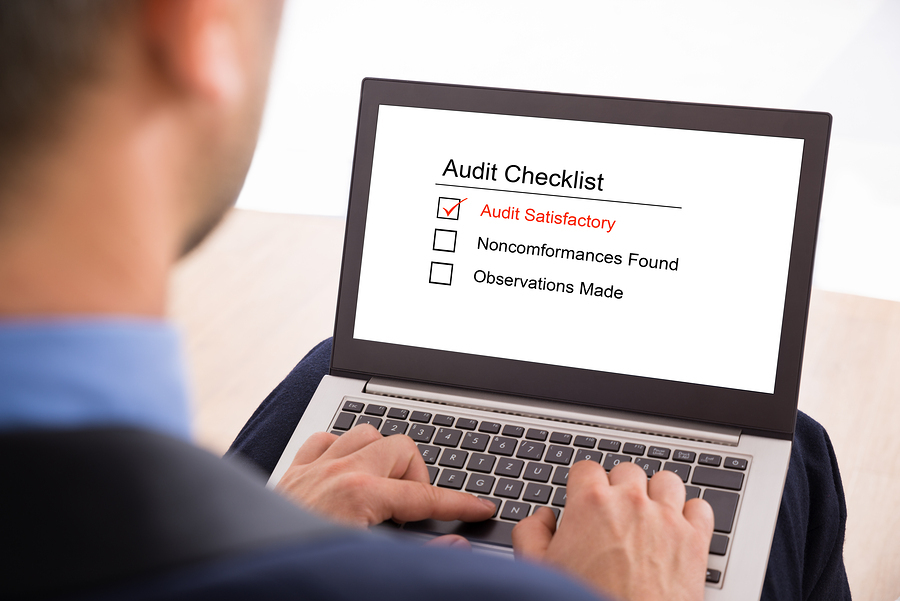 1. Prepare your employees.
Run through your checklist once more to ensure you're fully prepared.
Part of a successful audit inevitably relies on communication and appearances. Prepare your employees, so they know exactly how to interact with the auditors when they arrive. If the staff members are able to work collaboratively with the auditors, the audit will be conducted more efficiently, and your staff can return to business as usual.
2. Gather all documents.
By now, you should have gathered most of the documents needed for the audit. Double check all documents to ensure everything you need is in order. If you're relying on spreadsheets, there are often innumerable spreadsheets collected throughout the year, and it helps to have multiple sets of eyes double checking the work. Communicate with the auditors in advance to verify the specific data points they intend to use for the audits, as it may be different than the documents you've gathered. For the 2016 fiscal year, consider using a reporting software that can digitally track your finances. It will eliminate the pains of Excel and ensure next year's audit runs seamlessly.
3. Create a timeline.
You should have a rough estimate of when your audit will occur, as well as a framework outlining what the audit will consist of. Use this as a blueprint, and generate a timeline with strict deadlines that will allow your team to conquer all necessary tasks throughout the auditing process.
4. Stick to what's relevant.
So as not to waste yours or the auditors time, limit your paperwork to what's relevant and eliminate surplus. If you're unsure, you can set certain documents to the side, while still having them on hand if the auditor requests them.
5. Meticulous organization is essential.
By taking time to organize all documents carefully, you'll be able to conquer the audit more quickly. Prepare for next year by creating an organizational system for all financial documents, so your year-end audit will run more smoothly. With a cloud-based reporting software, documents are easier to manage and organize, reducing your workload come auditing season.
6. Consider your first-quarter review.
Keep in mind that the audit may impact your first-quarter review, so be sure to update your first-quarter review schedule after finishing your year-end review.
Abandon outdated methods, and leverage the cloud.
Audits are often a dreaded chore among businesses, but provided they are approached strategically, they can be less painless. By minimizing paperwork to only the relevant documents, training staff members to work cohesively with auditors, and creating a strict timeline for completion, you can streamline your audit and finish more efficiently.
More importantly, by reducing reliance on spreadsheets and leveraging cloud-based financial consolidation and reporting software, you can significantly reduce the labor and frustration of future audits by maintaining meticulous financial records that are easier to organize and share.
To learn more about the benefits of cloud-based financial consolidation and reporting, check out this free white paper.