EarthLink is a provider of dial-up and broadband Internet services that launched in 1994. Headquartered in Atlanta, Georgia, their services span the country, serving over 150,000 businesses and 1 million consumers across the U.S.
Up until 2011, EarthLink was exclusively a dial-up business. Around that time, they decided to become a managed service provider, which led to them acquiring a variety of new companies in a short period of time. Many of these newly acquired companies relied on different financial systems, ranging from Excel to Hyperion. EarthLink knew they needed to consolidate their financial systems to create a unified set of business processes.
EarthLink Searched for a New EPM Solution
The Director of Financial Systems at EarthLink, Tim McKiel, is responsible for managing all of the financial systems. After the business started acquiring new companies, he realized it was time to invest in a new enterprise performance management (EPM) software. At the time, EarthLink actually owned Hyperion, and they initially planned to stay with that software. However, they soon realized that wasn't the most financially sensible option. Since Hyperion is an on-premises software solution, they would have needed to invest in additional upgrades and servers to be able to upgrade their Hyperion software. Instead, McKiel contemplated switching to a cloud-based platform, which led him to discover Host Analytics.
The Switch to the Cloud Brought Initial Hesitations
When EarthLink first started contemplating a move toward the cloud, the IT department was quick to put up resistance. They weren't confident that a Software as a Service (SaaS) model could offer the same level of security as on-premises software. EarthLink's security department met with the security team at Host Analytics to discuss the security mechanisms of their cloud EPM platform. The next step was a review of all security documents to ensure that the cloud could offer the same level of security as on-premises. The EarthLink team was happy to discover that, in addition to the convenience and cost-savings of the cloud, it offered a highly secure platform as well, so Host Analytics was adopted as their new EPM platform.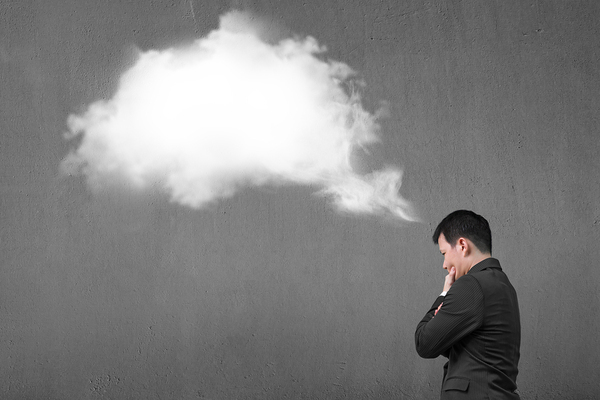 Integrating Various Data Sources
EarthLink had an abundance of data coming from a variety of locations. For ERP, they relied on Oracle, which contained all of their ledger balances, detailed transactions, and copies of invoices. They also had their HR system, which contained all the headcount data and employee information. Then there was the operational data pertaining to churn and sales. They needed a system that would enable them to pull data from a multitude of sources, so they could create financial plans based on all relevant business data.
According to McKiel, Host Analytics has since become their one-stop shop for metrics and operational data, enabling them to integrate data from various sources into their Host Analytics platform. He was pleasantly surprised by how efficient the implementation process was, taking only 5 weeks to deploy. Since deploying Host Analytics, the EarthLink team noticed an immediate return on investment, as well as a streamlined close cycle and automated reporting.
For EarthLink, the switch to Host Analytics was a necessary change and made a world of difference for their company. It allowed them to shorten their close cycle by days, improve the efficiency of reporting, and significantly reduce costs, all while enjoying the convenience of a cloud-based platform.
Watch the EarthLink customer video for complete details about their move to the Host Analytics platform.