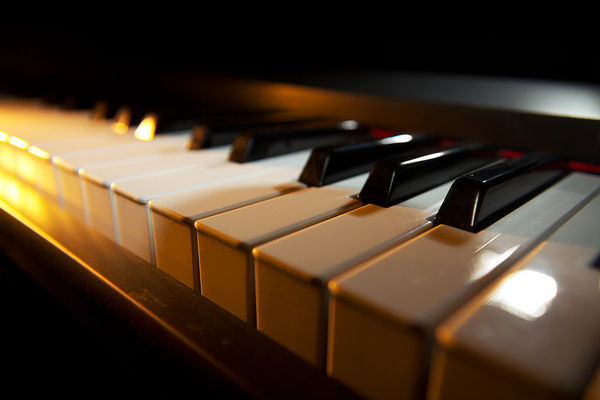 Steinway Musical Instruments is a global provider of artisan-made pianos and instruments. Growing up and learning to play the piano on a Steinway was every girl's dream. I loved it!
Pianos, built by artisans who take pride and time to humanize a piano, still to this day made by hand, who strive for and achieve continuous innovation and improvement with their work. I never thought I would one day be working at a company where Steinway was a customer and I had the opportunity to meet with one of their top executives to discuss the innovation and improvements in his organization. And I did just that, when Bob Vitoux, CFO of Steinway Musical Instruments joined us as a guest keynote speaker at Host Analytics World in May.
Steinway Musical Instruments has numerous locations across the globe, and the need to manage multiple currencies, managing financial processes was proving to be a complex endeavor. When Bob Vitoux, the CFO of Steinway Musical Instruments, first began with the company, he was in charge of both finance and the IT organization. At the time of his entering the business, the company had just begun the process of implementing Host Analytics Cloud-Based EPM software. Here is a rundown on some of the key initiatives and benefits.
Managing Financial Consolidation in Excel
When Vitoux first started with Steinway Musical Instruments, they were still managing financial consolidations in Excel, as they were just beginning the process of implementing their EPM software. Vitoux noticed that, while Steinway was a global business in terms of locations, they weren't successfully leveraging a global system, which was necessary in order to maintain consistency across the organization.
The business was far too complex to manage consolidations in Excel alone, and the process was taking much more time than desired. Host Analytics cloud-based EPM software was able to provide them the global reporting system they needed in order to successfully migrate away from spreadsheets and manage their consolidations in a global, cloud-based system.
Moving Away from Multi-Tab Spreadsheets Toward a Streamlined Solution
When implementing Host Analytics, Vitoux says his primary goal was to move away from the multi-tabbed model of spreadsheets toward a more efficient system that would enable global consistency in the consolidation process. Steinway consists of two primary segments, the piano business and the band business, but within those segments are a multitude of entities, an endless number of variants, and a variety of different currencies. This made for an incredibly complex method of reporting. They sought a solution that could simplify and streamline their reporting process and ensure all locations were using a single process.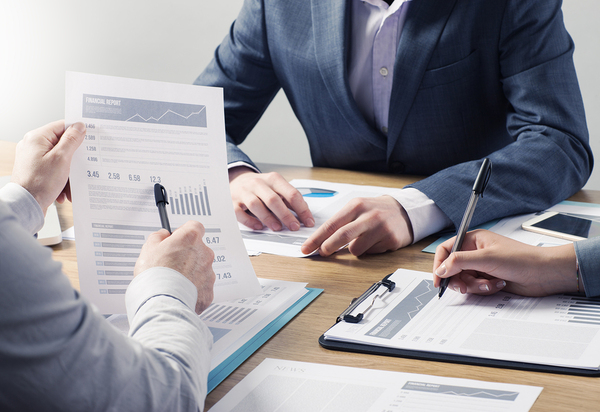 The Primary Focus Was on Consolidation
While Steinway was experiencing a number of inefficiencies, the core of their struggle was rooted in consolidation and the close cycle. In the past, when relying on spreadsheets, the close cycle often took weeks, sometimes even over a month, which was holding the company back. Since implementing Host Analytics, each division is now able to report their results within just a few days. Vitoux largely attributes this success to the automation processes that Host Analytics offers, as they no longer need to compile and consolidate all data manually.
Looking Toward the Future
While, thus far, Steinway has focused primarily on improving the close cycle and establishing a global financial process, Vitoux is excited for what the future will bring. He says the next phase of deployment will focus on improving their forecasting and planning processes in order to gain greater efficiency and agility. According to Vitoux, his organization has spent inordinate amounts of time looking in the rearview mirror. Their goal is to only check the rearview mirror periodically, while instead focusing on what's ahead. He believes Host Analytics will provide the tools needed to achieve that aim, enabling them to worry less about past results, and instead focus on what's driving their company forward.
With Host Analytics EPM software, Steinway Musical Instruments was able to dramatically improve financial processes. They are able to access a global system that enables them to manage all locations easily while utilizing uniform processes. They also reduced the time spent on the financial close considerably, thus enabling them to have more time planning for the future of the company. Cloud-Based EPM software is the ideal solution for supporting global enterprises and helping those organizations plan for continued growth.
To learn more, watch the Steinway Musical Instruments customer video now.