Many businesses experience a disconnect between their Finance and operations teams, which makes financial management and planning challenging.
A webinar entitled "Reuniting Finance and Operations," explored the problems of this disconnect, while demonstrating how cloud-based EPM software can enable businesses to align their finances and operations. The guest speakers in the webinar were John O'Rourke, VP of Product Marketing for Host Analytics, and Janette Kosior, Director of Product Marketing for Host Analytics.
In the webinar, a poll was conducted, which found that about 66.4 percent of respondents said their Finance and operations teams were only somewhat aligned, while only 10.4 percent claimed they had complete alignment. When the Finance department is at a disconnect with the overall company, it creates complications in budgeting and allocating resources, and the company fails to operate as effectively as possible. With cloud-based enterprise performance management (EPM) software, businesses can unify Finance and operations, enabling the company to thrive.
The Enterprise Performance Management Cycle
The EPM cycle consists of five main parts: modeling, planning, closing, reporting, and analyzing. While the EPM process has become more efficient over time, most businesses rely on spreadsheets to tackle the modeling and forecasting for their business. Unfortunately, the antiquated spreadsheet can no longer accommodate the needs of fast-growing businesses. They are tedious to use and incredibly prone to error.
As such, large businesses need a modeling and forecasting system that will improve the accuracy of forecasting, modeling, and financial risk assessment. Additionally, in most organizations EPM hasn't been deployed beyond Finance. Spreadsheets and email are often used to collect budget information from line of business operations, which limits visibility into the underlying budget assumptions.
Making Plans, Not Budgets
According to John O'Rourke, one of the biggest problems he's noticed is the tendency for businesses to make top-down budgets instead of bottom-up plans. He says that, "The budgets are often outdated by the time they're finalized." Fast-growing companies really need a combination of top-down budgets and bottom-up operational plans that align to each other, and that can be updated on a regular basis to account for the fluctuating nature of business.. Most organizations still create a financial budget, but they are putting less focus and effort into it, and augmenting the budget with a rolling forecast that is updated quarterly or monthly to enable more informed resource allocation decisions.
The Emergence of Big Data
In the webinar, the speakers explain how the emergence of "big data" dramatically influences the approach to financial management. It creates an unprecedented ability to track the supply chain, product usage, customer interactions, marketing funnel, and sales pipeline, allowing businesses to utilize that data in generating more accurate financial forecasts. Yet, fast-growing businesses acquire mountains of data that is difficult to manage, store, and utilize. To leverage that data effectively and use it to enhance financial models, businesses need a highly scalable platform to store and organize financial and operational data.
With the emergence of "big data" and the improvements in the EPM cycle, businesses are more metrics-driven in their decision process than ever before. However, there still exists a tremendous disconnect between finances and overall operations, which businesses need to solve in order to accurately inform business decisions and enable agile planning.
What Tools Are Businesses Currently Using?
In the webinar, a poll was conducted to determine the current tools that organizations use for planning and operational modeling. The results found that 58.1 percent were relying solely on the use of Excel, while 28.5 percent relied on a combination of Excel and packaged EPM application. Since a majority of respondents use Excel for at least part of their financial and operational modeling, many businesses have grown accustomed to that platform and are reluctant to switch to an EPM platform that doesn't leverage spreadsheets as a front-end.
How Can Cloud-Based EPM Software Help Align Finance and Operations?
Experts believe that the future of EPM will be based in the cloud. In the webinar, Kosior guides viewers through the capabilities supported by cloud-based EPM software. These capabilities include:
Application modules including modeling, planning, consolidation/close management, reporting, and analytics
Operational planning solutions, such as sales planning, that provide a view into both the present and past
The ability to integrate data from various internal and external sources
The ability to conduct complex calculations
A variety of front-end tools including spreadsheets, reports and dashboards provide users with access to EPM data
Clou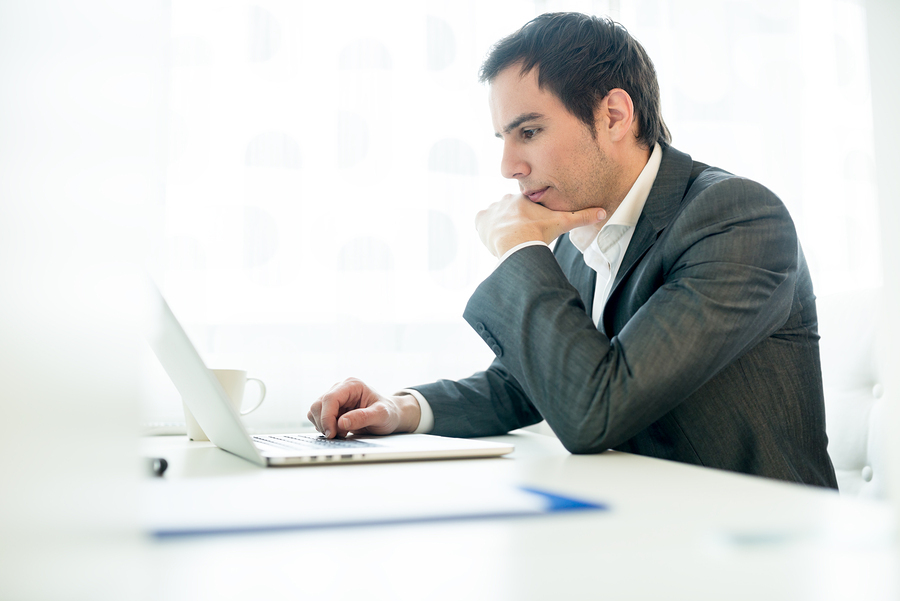 d-based EPM software can automate all aspects of performance management, guiding the user through the modeling, planning, closing, reporting, and analysis process. Leveraging the cloud, businesses can easily integrate data and unify their finances and operations, allowing for smarter business decisions and more powerful modeling capabilities. With cloud-based EPM software, users can access a platform that closely mimics Excel, while providing more powerful data management and calculation capabilities. This provides a familiar program to businesses that is easy to adopt and utilize.
Cloud-based EPM software also offers businesses the ability to:
Reduce the cost of financial modeling and data storage.
Enable easy file sharing between departments.
Provide global accessibility from any device.
Increase the security and business continuity for companies.
Offer multi-dimensional modeling that enhances visibility and reduces the potential for error, eliminating the issues of two-dimensional spreadsheets.
Automate the reporting process.
Improve sales planning with enhanced data analysis.
Integrate all data sets to provide a more cohesive picture of the company.
How Have Companies Benefited from Cloud-Based EPM Software?
According to the webinar, Tube Mogul is one company that has benefited tremendously from the use of cloud-based EPM software. Tube Mogul is a rapidly growing video advertising platform. They were having difficulty with their current financial and operational modeling. Excel simply wasn't providing the scaling capabilities they needed to accommodate their rapid business growth. Their sales forecasts were disconnected from their corporate plan and budget, which complicated their financial management. With cloud-based EPM software, Tube Mogul can access the scaling capabilities of the cloud, while integrating their sales forecast into their corporate and budget plan, allowing them to drastically improve financial and operational management.
Businesses with Poor Data
In the "Reuniting Finance and Operations" webinar, the guest speakers were asked how a company could make the most of EPM software when they were working with low-quality data or incomplete data. According to Kosior, by integrating the data from all departments into Finance, you'll be left with a single source of truth that will help inform better business decisions.. However, all businesses still need to adopt a method of ensuring data is regularly cleansed, so all data is of high quality and value to the company.
EPM software can drastically improve a company's ability to generate accurate forecasts and models. However, independently of the cloud, EPM software has a number of limitations that hinder its effectiveness. In the absence of the cloud, uniting finances with operations is incredibly challenging, resulting in a majority of businesses achieving only partial alignment. With the cloud, businesses can gain all of the benefits of EPM software, while simultaneously receiving the security, data integration, storage capacity, and accessibility of the cloud. To learn more about uniting finance and operations, watch this replay of the webinar.